Published by: Digital Schools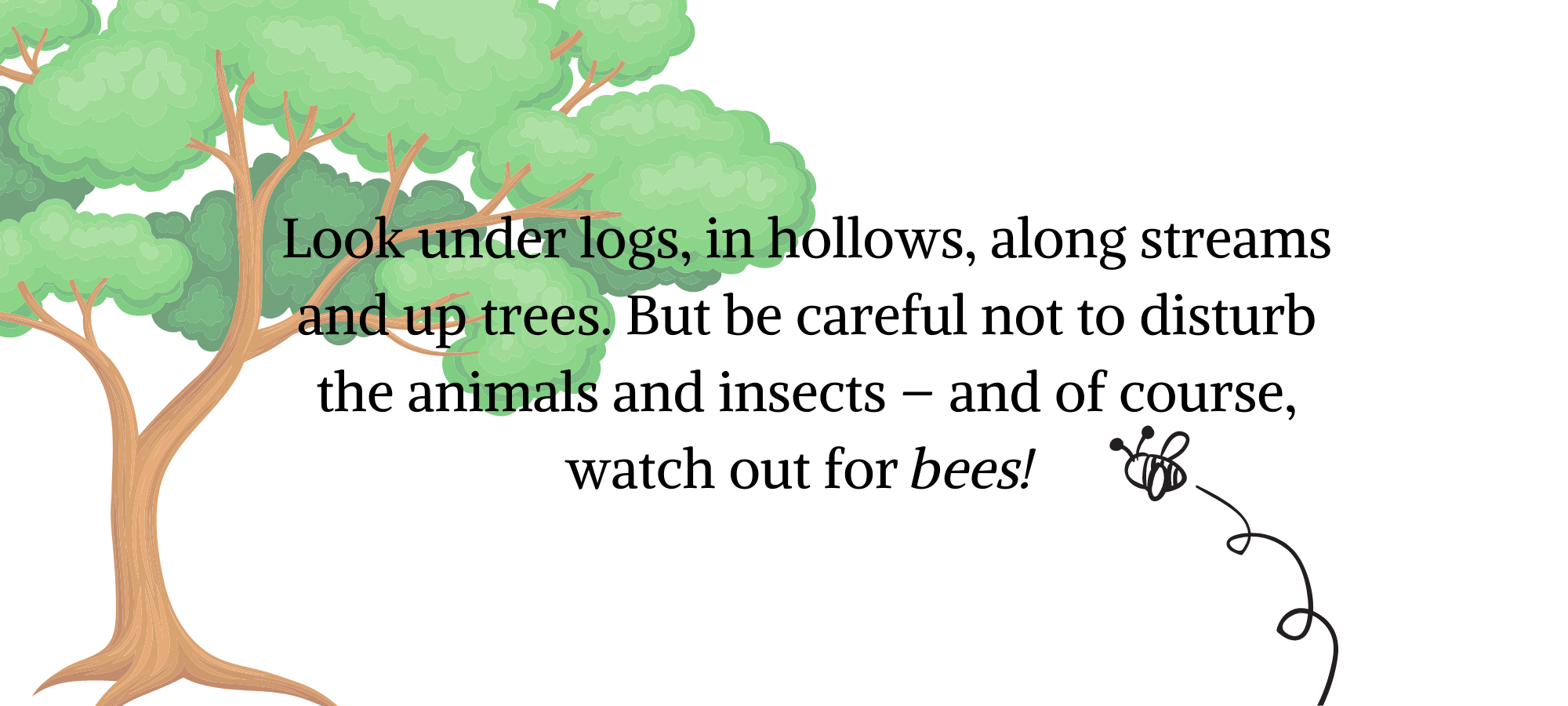 Natures Hidden Worlds – The Shy Spiders' Garden
There are worlds of incredible beauty, colour and wonder hidden all around us, it just takes a curious mind to discover them. Miniature worlds full of living beings, that go  unnoticed because we humans are too busy or have forgotten how and where to find them.
These little worlds are often found in the quietest of places, secretly tucked away from the busy world, loud noises and prowling predators like domestic cats and dogs.
Hidden in a hill side in a thin strip of native bush, I discovered one such world by accident.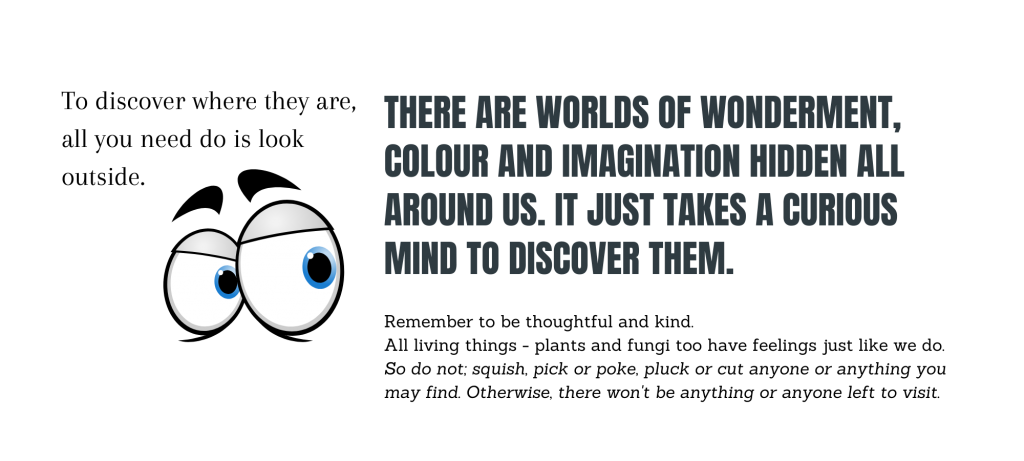 The Shy Spiders' Garden – A Short Story
There lives beneath a bloom of orange horseshoes, tucked away into the hillside, a trapdoor spider; The guardian to a miniature bush garden, filled with wild rocket and tiny, tiny bulbs of garlic and bush onions.
Every day that I visit, the once minute buds of orange grow bigger and brighter as the season of May moves forward. And the doorway to one shy spiders' realm changes, weather depending. Sometimes the door is closed, sometimes not. When the rain comes, the door is woven shut with silk. Today it's closed; rain is on the way.
First published in May 2021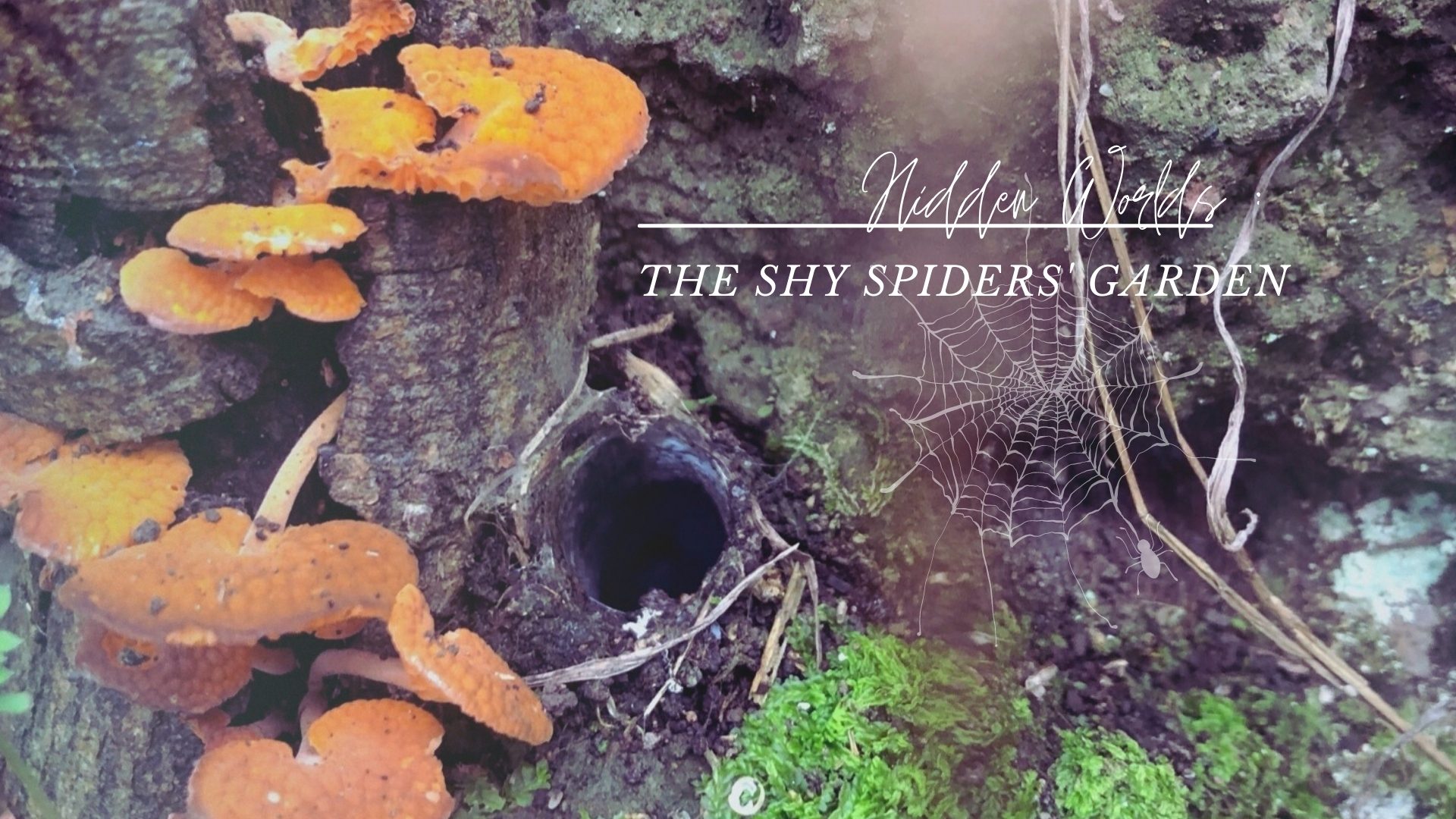 The Shy Spiders' Garden
What started as an expedition to discover what local spiders inhabited the Yarra Trail, has become a daily ritual of exploration, patience, imagination and learning.
This is the Shy Spiders' Garden, a secret world that perhaps only I know about?
A world of miniature proportions that could and is – easily unnoticed by the usual passer-by.
I know this because not once in my five months of staring into this little garden have I seen another person stops to look.

Guest Contributor: Emily Rack
Business Name: Horatio's Jar
Publisher: Digital Schools
Emily Rack is a qualified yoga teacher, meditation instructor, freelance writer and visual content creator. She is the head of the content production, publication and editing for Upschool+ Guest Contributors. Emily provides mindfulness and wellbeing workshops, immersive experiences, classes and events for the whole community and is an experienced event designer, teacher and performing artist.
——-
PUBLISHER'S DISCLAIMER: The publisher of this blog post (Digital Schools PTY LTD) works in partnership with the school as a 3rd party provider to help build and maintain the school website. Digital Schools sources a range of experts who provide products and/or services to educational institutions and we work with them to produce and publish topical information in the form of blog posts that we think  may be relevant, interesting or topical to families within the community. The views, opinions and content listed in this blog post are that of the guest contributor and/or publisher (Digital Schools). It should be noted that whilst the publisher and guest contributors are acting with the best intentions and in the best interests of the school and their community to provide helpful or interesting information, sometimes the content may not necessarily reflect the views of the school.
The information in this blog post is not meant to be used, nor should it be used, to diagnose or treat any medical condition. For diagnosis or treatment of any medical problem, consult your own physician.  The school and the publisher of this blog post  are not responsible for any person reading or following the information in this article who may experience adverse effects.
Any references to external websites or sources are provided for informational purposes only and do not constitute an endorsement by the school or publisher in any way and the publisher and/or school cannot guarantee the accuracy of the information listed.
If you have feedback on any content on this platform, you can submit it to the publisher using the feedback link provided at the bottom of this page.